AHOY SYSTEMS is a manufacturer for LoRa gateways that create a LoRa network for your devices to communicate with the gateway. The gateway uses a GSM network as back-haul connectivity to upload data to cloud software applications. Each gateway can connect to 1000s of LoRa devices within the area of operation.
What is a LoRa gateway?
Every smart campus or smart city eco-system is made up of sensors that can detect activity or data. Once data has been acquired, the sensor needs to communicate this data to a concentrator either through wires or wirelessly. Our LoRa gateways act as a wireless access point for LoRa Sensors to communicate their recordings to cloud servers.
If you put a GSM sim-card in our LoRa gateway, this gateway will create a local LoRa network spreading over 1 square kilometer. That means, any of your LoRa devices installed in this region, can communicate with this gateway by sending/receiving LoRa messages to/from this gateway.
Depending on the type of devices and duty cycle of devices, a LoRa gateway can practically support upto 2000 devices. LoRa communication protocol is a low-power communication protocol and devices require very little power to send message to the gateway. A device that is optimized for a LoRa network can last several years on small batteries without requiring a re-charge of replacement of batteries.
Setting up a LoRa network using our LoRa gateways is as easy as setting up a wifi network in your home. Put a sim-card in our LoRa Gateway and power it on. Done!
Out LoRa gateways are available to support most ISM bands globally. ISM(Industrial Scientific Medical) bands are license free radio bands that are promoted by governments. Different regions across the globe have different ISM frequency bands; for instance, Europe region has 868Mhz as the ISM band, same is the case in India. China has 433Mhz and US region is 914Mhz. Apart from frequency bands, some countries also have restrictions on how much transmission power can be used by device under the free spectrum or license free spectrum.
Ahoy's LoRa gateways are available for all regional frequencies. Please mention your country at the time of ordering, so we know we send you the right gateway that takes care of regional RF regulations.
top
LoRa vs LoRaWAN
LoRaWAN is designed for large public networks where a LoRaWAN operator operates the network and multiple customers subscribe to that network. In order to create a network that versatile, several limitations are applied to LoRaWAN so that various types of devices can "fit in" their use cases. The commercial profitability angle for the LoRaWAN operator has also been a major factor in designing the LoRaWAN network standards.
LoRa is the base modulation over which all LoRa devices(even LoRaWAN devices) function. LoRa is a better choice for private networks. Private networks being those, where the network operator controls the devices that connect to the network. Just as a home owner controls the devices that connect to their home wifi network.
top
LoRa vs LoRaWAN - security, performance and compatibility
In terms of security, LoRaWAN has some limitation due to the limited packet size of 50 bytes. Only as much security can be added to a LoRaWAN network communication in 50 bytes. LoRa on the other hand does not have a packet size limitation hence, allows highly secure communication. Important to note that even though by nature of its structure LoRa offers better security does not necessarily mean that it is secure. Security in LoRa is much dependent on the way it has been implemented by the LoRa gateway manufacturer and the LoRa end-node.
Several cheap LoRa devices are available in market today that are may be lab worthy but not secure enough to be deployed in the field. LoRaWAN in that sense has LoRaWAN certified devices will, at a minimum, meet the basic guidelines.
At the time of selecting a network, apart from price of devices, it is important to consider security of communication as well.Like all wireless systems, LoRa/LoRaWAN is also vulnerable to several types of security breach techniues.
At Ahoy, being an OEM of electronic devices to banks, telecom operators, smartcity companies, IoT device and communication security on LoRa gateways is of prime importance to us. Depending on your project, our devices will have several RF, Power, Security and device reliability certifications.
top
Why choose LoRa gateway ?
In a private industrial or residential complex, if a LoRa gateway is used to control streetlights over 1 square kilometer, then the "network subscription" cost in this case with a LoRa gateway will only be 1 sim card.
Now compare this to buying individual subcriptions for each streetlight from a LoRaWAN provider which will certainly be 100 times more expensive or even higher if you setup your own LoRaWAN gateway and pay of tower fee, OSS fee etc.
A LoRa gateway comes at a fraction of the cost. It is more secure that LoRaWAN and operating cost is 1/100th of that of a public LoRaWAN network subscription.
Another advantage of LoRa over LoRaWAN is FOTA(Firmware Over The Air) upgrades. LoRaWAN is limited by 50 bytes packet size and rightly so. It is a public network, and it will be financially unviable for Telecom operators to offer larger packets and block radio channels to upgrade customer devices.
LoRa gateways on the other hand are operated by you! Reserving a channel for sometime for firmware upgrades is as easy as updating your phones with new software.
If you plan to sell your network to other customers to add their devices to your network, LoRaWAN is by far a better choice. but for privately controlled wireless networks, LoRa gateways is undoubtedly a better option financially, operationally and technology readiness wise.
top
Advantages of LoRa gateways over LoRaWAN gateways
1/20th the cost of LoRaWAN gateway
1/10th power consumption compared to a LoRaWAN gateway
10 times bandwidth between LoRa devices and Gateway as compared to LoRaWAN network
FOTA(Firmware Over The Air) upgrade for LoRa devices.
top
LoRa gateway use cases
Our clients have been using LoRa gateways for multiple types of project implementations in smart building, smart campus and smart city projects.
Smart building lighting using LoRa gateway
Smart parking system using LoRa gateway
Private LoRa Network for energy, water metering and streetlights in a campus
top
LoRa Smart Campus / Factory Automation using LoRa Gateway
A single LoRa gateway with a simcard can convert your campus to a smart campus and provide totally visibility to administration and operation management staff by simply placing sensors anywhere in the campus.
top
LoRa gateway models
LoRa gateway - 2G
LoRa gateway - 2G (4G upgradable)
LoRa gateway - dual 2G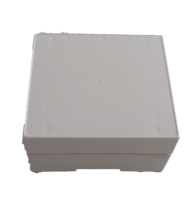 LoFi - LoRa WiFi Gateway
Battery operated device
3-year Battery life
Weather-proof enclosure

H100(2G) LoRa - 2G gateway
Compact / robust design
Rechargeable battery
Built-in system to detect abandoned devices
Twin radio to identify posts and message to gateway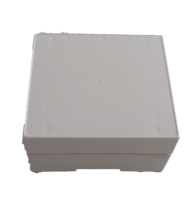 H100(4G) LoRa - 4G gateway
Long-range data gateway
WiFi back-haul connectivity
HTTP API to integrate with your applications
top
LoRa devices compatible with LoRa gateway
Our LoRa smart campus system has over 50 devices that can be used with a LoRa gateway to automation many aspects of a campus. A list of such devices is given below
OEM for in LoRa/LoRaWAN based network loggers. Our devices are currently available in plug'n'play format for several commonly used data ports such as NONC, RS232, RS485, I2C, 4-20, PWM etc.
Devices are available for most LoRaWAN frequencies including European 868Mhz/ US 915Mhz / AU 914 Mhz / AU923 Mhz
LoRa cloud suite
The LoRa cloud suite is a web based software application that can be used as a base softwrae or API to get all your device data on HTTP. From this point, redirecting data to your custom application is an easy integration.
top