What is a footfall counter?
People counter or Footfall counter is an device that counts the number of people passing through an entrance or passage.It is mounted on top of an entrance or a passage pointing downwards.
Once installed, the people counting system can detect movement of people passing underneath, keep a count of them including the direction in which they travel. All of our people counting devices are bi-directional footfall counters.
These devices come with multiple types of telemetry options such as Wi-Fi, 2G GPRS, 4G LTE, LoRaWAN and wired mod-bus. These communication systems allow the device to upload data to a cloud application or your local server over an API.
Please go though the details on People counting systems to know more about the solutions we offer.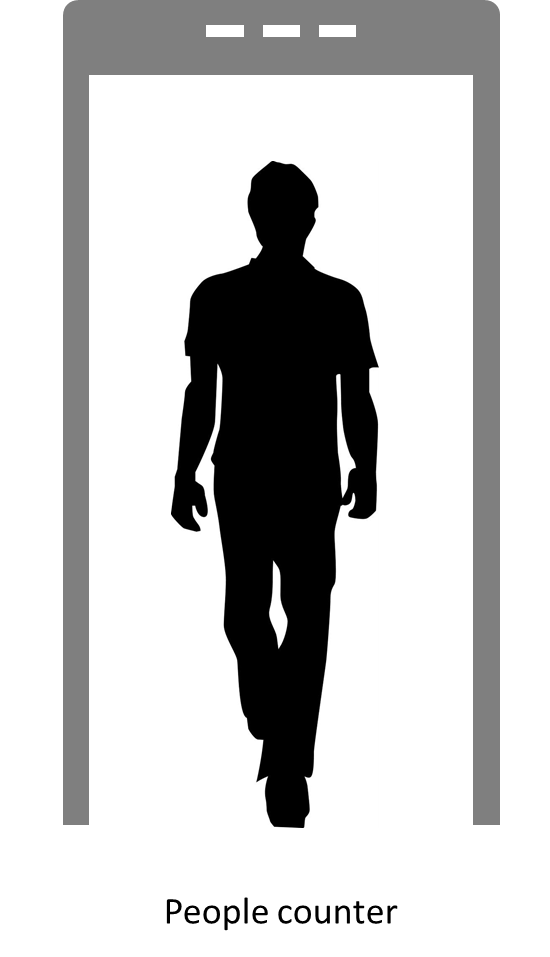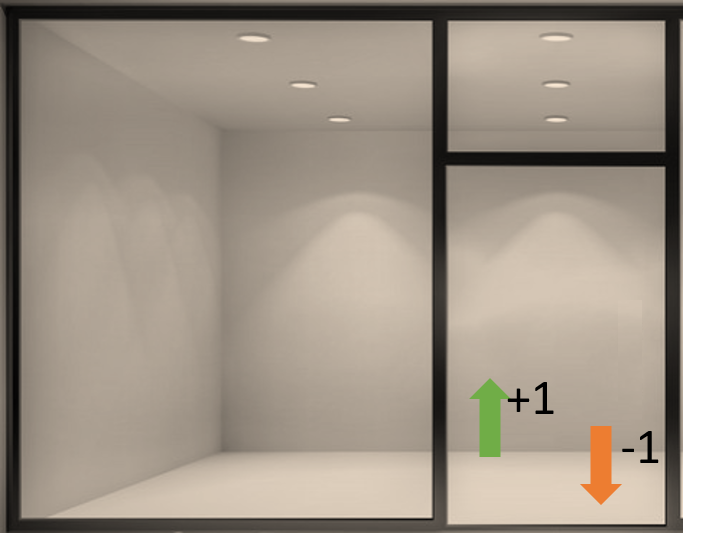 Bi-directional counting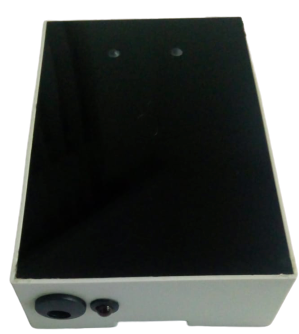 Din Rail easy mounting
Where is people counting system used?
People counting system has many use cases in smart buildings.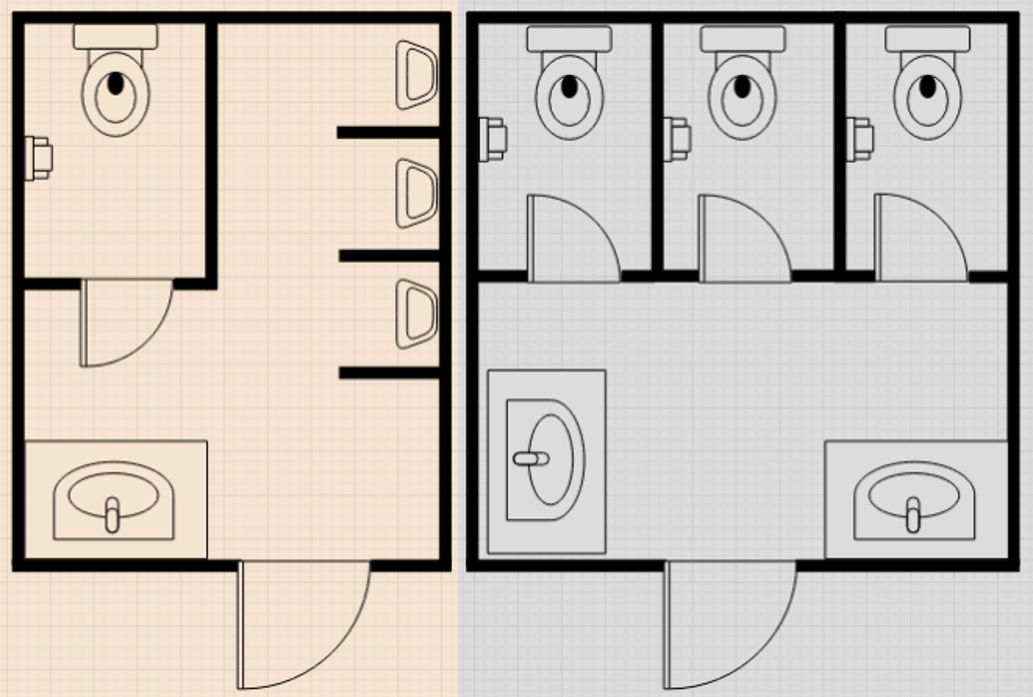 Footfall counters for public washrooms
Footfall counter which is installed at the entrance of a public washrooms can detect total usage and the data can be used to alert facility managers / janitors to schedule a cleaning visit.
Counting people within an enclosed space
If a people counter is installed at the entrance of enclosed rooms such as a class room or conference room, the device can track the total number of occupants in that space.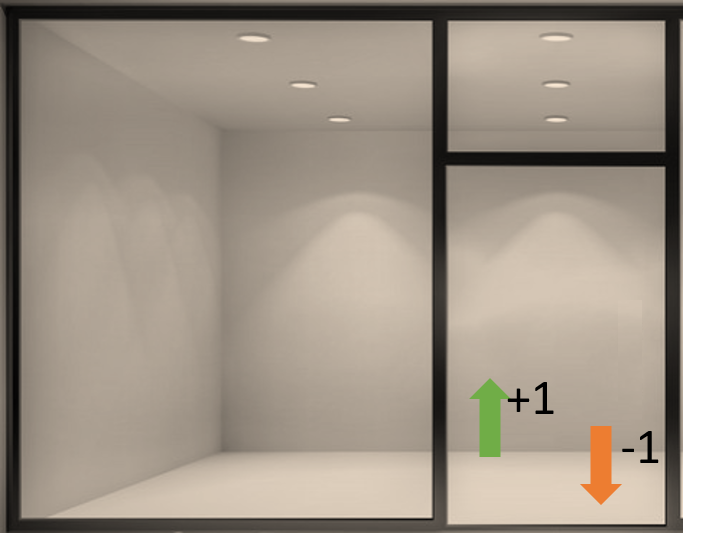 Footfall time tracking in retail stores
The footfall counter is a useful device to track total footfall on specific days of the week and time of the day. This detail allows store owners to plan specific in-store activities when footfall is expected to be highest.
How does a footfall counter work?
The people counting device transmits tiny lasers in a grid and detects the reflection to detect presence of objects. The lasers are emitted and captured at high speeds(several times in a second) in a grid like pattern to detect direction of travel.
Advantages of people counting system
Live data reporting
98% accuracy
Maintenance free system
10 minute installation
24x7 functional
Low cost of ownership
APIs available for integration with your applications
F.A.Q.
What are the privacy concerns using people counters ?
Our footfall counters DO NOT use any cameras. Tiny lasers are used to count objects moving underneath the sensors. No video/audio footage of the area is captured/transmitted. Any data captured is in binary format and no individually identifiable information is captured by this device.
Do you provide a software application to collect the footfall data ?
Yes, we have a control panel that can be used to see the device data. This panel costs USD 5/year/device! First 5 devices are FREE. Alternatively, you can also point the device directly to your software system and bypass our software entirely.
Can people counter work with our building management system ?
Yes! People counting device comes with a built-in WiFi modem and can connect to your building WiFi. The data can be connected to your application easily. A simple API posting system allows the device to post data to your application endpoints.
I need some custom software development done for my project? Can you do that?
We have partner software company who is familiar with our hardware devices and specializes in software development. Your custom software for people counting system can be developed there. Please write to us for more details. Alternatively, you also get an API which allows you to integrate the devices with your software.
What is the warranty on people counter?
We offer a 1 year warranty on people counter for any manufacturing defects.
We are a facility management company and wish to offer people footfall counting as a service to our customers. Can we use our brand on the people counting device?
Yes! We are a device manufacturer / OEM for several brands. We will be happy to leave the device blank or put your brand on the hardware. Please write to us to know more on how to white-label people counters for your brand.